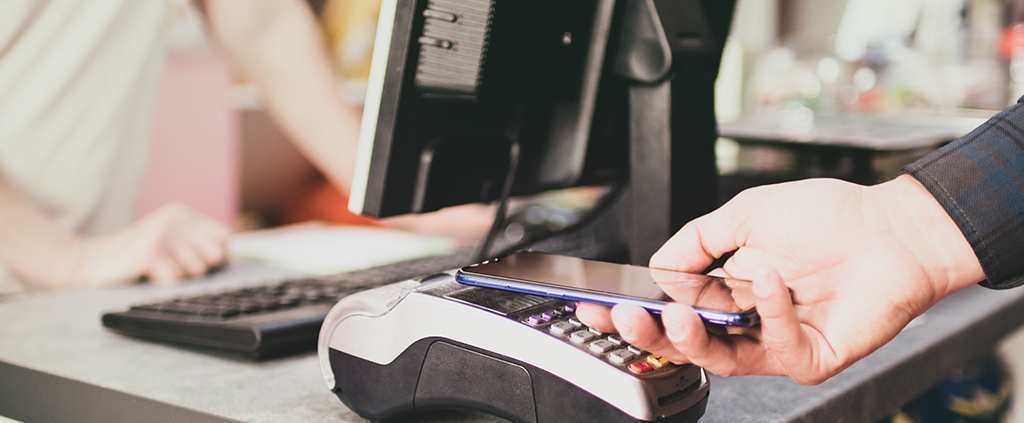 The COVID-19 pandemic has certainly impacted the event planning industry. However, it's not the only challenge event planners face. While today's events need to be safer and more versatile, organizers also have to work harder than ever to impress their attendees.
While "traditional" events typically feature things like live music, buffets, and keynote speakers, these offerings rarely excite a demanding audience. To truly make your mark, you'll need to add in some spice.
Innovative events offer new twists that capture an audience's attention and keep them talking about it long after they've packed their bags and headed home. If you want to impress your guests, you'll need to modernize your events, make them more interactive, and incorporate a significant number of surprises. Use these seven outside-the-box ideas for inspiration!
1. Virtual Reality
While virtual reality (VR) isn't a new invention, it's a novel experience at most events. You can use VR technology to immerse your audience in a wide range of settings, making this useful for everything from demonstrating an important concept to creating fun competitions for guests to enjoy during their breaks.
Consider using VR to create 3D models of flagship products or to offer interactive training sessions. You can also use VR to create a fully immersive tour of the sponsor's warehouse or home office. Once you start using your imagination, the options are literally endless.
Depending on your budget, you may consider sending inexpensive VR headsets to at-home guests so they can enjoy the experience as well. This is a great way to keep them engaged, even when they're enjoying your event from a distance.
2. Digital Display Walls
Digital display walls are a great way to set the mood for your event. Not only is this an excellent way to showcase products and highlight a company's message, but changing the wall can completely transform the look and feel of a room in a matter of seconds.
Animated, panoramic, or even static projections are sure to astound your guests and make them feel like they've stepped into a whole new world.
PRO TIP: You can also engage your off-site guests by providing 3-D or VR tours of the event space so they can enjoy the same immersive experience as your in-person attendees.
3. Magical Transformations
Often, the biggest impacts are found in the smallest of details. For example, instead of allowing guests to arrive in a large, open hall and awkwardly look for their table, consider managing your floorplans to move guests through various themed areas designed to make them more comfortable before they ultimately sit down.
You can also hold your attendees' attention by continually pulling exciting tricks in all directions. For example, you may set up dueling stages, turn overlooked spaces into unique art displays or performances, and offer unexpected surprises – like placing a small open bar inside an elevator.
4. Showcase Local
For in-person events, consider ditching the traditional catered dinner and instead showcasing food and drinks from local artisans, chefs, and nearby farms. Encourage your food and beverage providers to find innovative ways to create single-serving portions, making mealtimes interesting and fun while still keeping COVID-19 precautions in mind.
For virtual and hybrid attendees, we highly recommend sending a care package that includes promotional items from sponsors as well as snack-sized versions of non-perishable, locally made food items.
5. Interactive Engagement
Direct audience interaction is one of the hottest trends in event planning today. This is particularly important when planning hybrid and virtual events. By pulling the audience into your presentations, you'll capture their attention and make them feel like they're an important part of the event – even if they're watching from home.
Try using technology like mobile apps and event management software to crowdsource questions during events, integrate live Q&A sessions, and poll the audience. Allowing both live and virtual participants to speak their minds will make everyone feel more engaged.
For in-person events, it's common practice to pass a microphone around so audience members can ask questions or make comments. You can make it more fun and exciting by using a wireless throwable microphone instead. Not only will this turn your Q&A sessions into a fun game, but it will also allow for more questions by saving the time it would take to pass the microphone around.
6. Creative Use of RFID
Radio Frequency Identification (RFID) has been used for event registration and tracking session traffic for some time. Now, event planners are getting more creative with this technology. For example, you can give each participant an RFID lanyard and allow them to use it to check into various stations throughout your event. This makes it more interactive and encourages participation.
You can also take this concept to the next level by using sensor-enabled checkpoints at various locations to trigger custom messages on LED screens. If you want to add another element of fun, turn this into a game, like a scavenger hunt, or offer entries into a raffle or giveaway for each check-in.
7. Pervasive Themes
Every good event has a theme, and the best ones incorporate this theme into everything they do. You can make a lasting impact on your guests by making sure your theme flows through into all of your event's design elements.
For example, if the host is all about sustainability, make sure you use recycled utensils instead of plastic silverware – but don't stop there! Consider hanging repurposed art throughout the venue, using reclaimed furniture, and looking for other creative ways to carry your theme into all aspects of your event. If you're sending packages to virtual attendees, make sure everything in them clearly conveys the theme as well.
Incorporate Innovation into Your Next Event
To continue "wowing" your guests, you'll need to include your fair share of surprises, ensure flawless execution, and incorporate a series of unforgettable experiences. This isn't always easy, but if you do it well, you'll certainly make your mark.
If you're ready to take your events from traditional and monotone to innovative and vivid, eShow is here to show you how. We offer a full line of event management tools to help you take your events to a whole new level.
Our experts are happy to help you explore the tools we offer and design a custom package to meet your unique needs. Contact us today to learn more.
https://goeshow.com/wp-content/uploads/2022/04/Blog-Resized-cashless-payment-Thumbnail-v1.jpg
576
1024
Lynsey Riffle
/wp-content/uploads/2021/05/eShow_logo2-300x109.png
Lynsey Riffle
2022-01-06 16:48:00
2022-05-11 10:27:15
Spice Up Your Tech-Driven Events