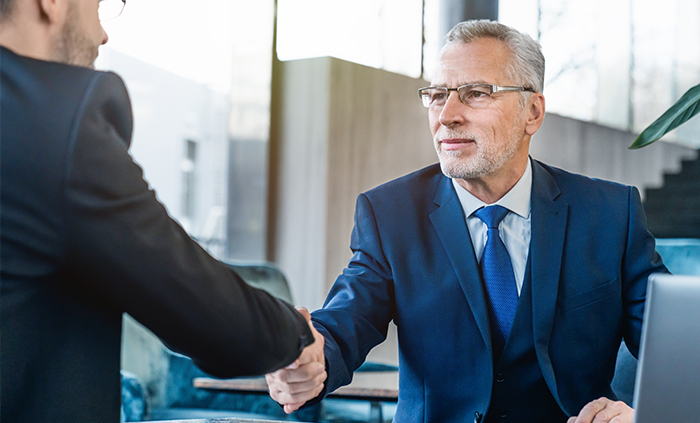 According to the U.S. Bureau of Labor Statistics, there were approximately 125,900 event planners in the United States in 2020. The event planning industry is expected to grow at around 18% over the next 10 years, a significantly higher rate than the overall average of 8%.
While these numbers are promising for the industry, they also show that competition isn't going away any time soon. Instead of avoiding or aggressively going after your competitors, consider learning how to network and collaborate with them instead. You may be surprised to learn that doing so can help you strengthen and grow your business.
Benefits of Networking with Competitors
In business and in life, it's critical to foster good relationships – even with your competitors. Not only is being friendly easier and more pleasant than viewing your competition as the enemy but making these connections can also yield unexpected benefits. Here's a closer look at three advantages you can enjoy when networking with your competitors.
1. Creating Learning Experiences
If you're offering a similar service in the same market, there's sure to be some things you can learn about the way your competitor does business. What draws people to them? And what services do they offer that you don't?
By going into the conversation with a learning mindset, you may be able to identify areas where you're lacking or strengths you need to capitalize on. Take the time to truly listen, pay attention to your similarities and differences, and use what you learn to make our business even more potent.
2. Finding Mutually Beneficial Opportunities
Have you ever had to turn down a client because your business was at capacity? Or had a client ask for a service you didn't offer? Wouldn't it be nice to be able to provide them with an alternative solution? It would also be great if your competitors looked to you when the same things happened to them.
By creating a friendly and respectful relationship with your competitors, you may be able to find ways to lean on each other. Whether you're sharing resources or referring clients that aren't quite the right fit, you're likely to find at least a few ways to collaborate.
3. Strengthening Your Network
The events industry is ever-changing. Employees come and go, experienced professionals enter and leave the industry, and the demand for different services often ebb and flows. If your circumstances suddenly change, you may need to look to the people who know the industry best – those who are already in it.
Create connections with as many industry professionals as possible today, and you'll be in a better position to adapt if you find that you need to make a change in the future quickly.
How to Collaborate with Competitors – The Right Way
While networking with your competitors can foster growth, it's essential to do it the right way. The following tips will help you collaborate successfully while still maintaining your edge.
Start with the Right Mindset
When networking, it's far too familiar for people to seek out opportunities that benefit them without any concern about what they bring to the table. Whether you're dealing with someone in your industry or other individuals, it's essential to look for ways to offer support and assistance. Not only will identifying opportunities to assist help to sharpen your skills, but it will increase the likelihood that the other party will eventually find a way to return the favor.
Don't make the mistake of assuming that a relationship with a "competitor" isn't worth your time. Often, initial connections can lead to valuable future relationships, and it's vital to remain open-minded when meeting people. Even if you can't see an immediate benefit, you may uncover a profitable opportunity in the future.
That being said, it's also important not to view relationships as nothing more than a means to an end. It will quickly become evident if you're only interested in what you can get out of people. Instead, focus on the mantra of "givers gain," and you will always come out ahead.
Don't Over-Share
While you must approach the relationship with a willingness to share some information about your business, it's important not to overdo it. Even if you become very friendly with your competitor, don't forget that there are certain things you must keep to yourself.
Feel free to share experiences, but keep information about your employees and clients private. Also, avoid disclosing financial information about your business or details regarding your strategic planning and market positioning initiatives. This type of information will be too tempting for your competitor to ignore, and you can be almost certain they will end up using it to their advantage, even if they don't intend to do so.
Maintain Your Competitive Edge
While collaboration is terrific, you still need to maintain your competitive edge, which means making sure you continue to be an authoritative, savvy, and creative business executive. If you feel the need to bounce proprietary information off someone who is "in the know," find an industry-specific coach or mentor who is not a direct competitor to your business.
Continue to stay on top of the latest trends and find ways to incorporate them into your events, so you're always on the cutting edge. Keep these ideas to yourself until you've already earned a reputation for flawlessly executing them.
Forge Strong Connections to Ensure Survivability
The most successful event managers have found ways to forge strong connections with all of the crucial players in their industry – including their competitors. Approach this with confidence and the right mindset, and you'll help ensure your business is strong enough to survive even the toughest of challenges.
For more guidance to help you navigate the world of event planning, take a look through our webinar series. Our team of experienced industry experts has created in-depth guides for everything from creating successful events to stakeholder preparations. We're continually updating our offerings, so be sure to check back often.
https://goeshow.com/wp-content/uploads/2022/06/Blog-Image-16.6.2022-4.png
462
700
Lynsey Riffle
/wp-content/uploads/2021/05/eShow_logo2-300x109.png
Lynsey Riffle
2022-06-20 20:00:00
2022-06-15 17:58:21
Leveraging Competitor Relationships for Survivability