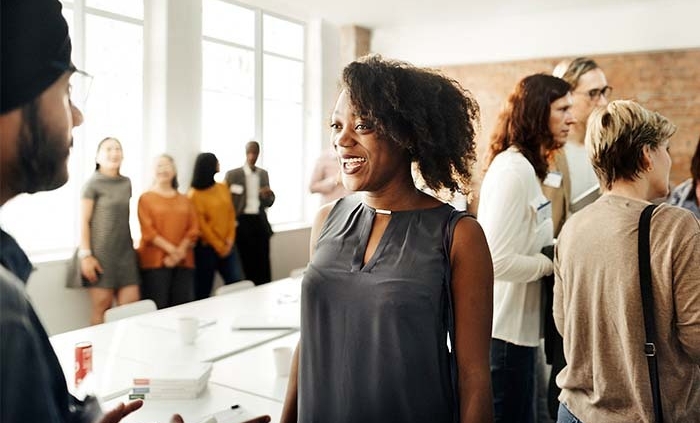 You put a lot of effort into organizing and subsequently staging your event and ensuring it's a hit with all concerned. But are your participants really looking forward to attending, or does the very thought of it fill some of them with dread? Now, more than ever, it's time to take a very good look at your package and decide if it makes the grade. Perhaps you need some significant changes to take into account life in this new era, but what do you need to consider?
Not the Same Old, Same Old
You may go out of your way to understand your participants already. You may ask them for their feedback so you can improve your next event, and you may have created a notional "avatar" whose characteristics, demographics and personality match your target attendee. This approach is tried and tested in the event industry and is nothing new. But it doesn't reflect the latest thinking and may not consider today's challenging, emotional, and even anxious world.
It's Experiential
To move to the next level, you need to make your events truly experiential. You should move away from anything generic and do your research to see how you can take advantage of your surroundings. Try to immerse your attendees in the atmosphere or eccentricity of your host town or city. See if you can create some niche experiences for them that help to lighten the overall mood.
Develop a Sense of Place
Some people call this creating a "sense of place," but it does not mean that you should simply seize upon the first activity suggested by the local CVB. Look for something different and unpredictable and avoid anything that is purely stereotypical.
Orchestrating Serendipity
PCMA, the world's largest network of business event strategists, have a memorable name for this approach. They call it "orchestrating serendipity," or engineering some unexpected but meaningful moments. In fact, they go into detail about this idea in a study that the PCMA Foundation co-authored with Marriott International. The study talks about a clear sense of place, where organizers can leverage the immediate surroundings to create a much rounder experience for attendees.
Not Impressed
If your event caters to a younger demographic, you should know that this group tends to be far more interested in an experience than a bright, shiny object. They're not likely to be impressed by a magnificently laid out ballroom with the latest in AV gimmickry. They're more likely to be impressed by your cool activity, where they are taken to an authentic and perhaps off-the-beaten-path place to experience something that they may never have seen or felt before.
But this trend is not restricted to the younger demographic – and you may need to do something special to break the ice for a wider cross-section of your attendees.
The Introvert Attendee
Most people, truth be told, do not like walking into a crowded room full of strangers. This is particularly true in the wake of the pandemic, as people are still nervous and anxious and maybe even less likely to engage with strangers than before. It may take longer than average to unwind and strike up any conversations, and this may be a problem if your event is relatively short. Your people may not unwind in time to leave them with a good, lasting impression, and they may not have the time to cement new friendships. Consequently, they may feel somewhat empty when they leave.
Start As You Mean to Go on
Think about kicking off your event with several smaller groups and an experience of some kind, rather than bunching everybody into a generic meeting room. Look carefully around your community and ask the locals for their opinion. Find a place or an experience that "gels" with your attendees, based on the type of event and general demographic. Perhaps you can find a local artisan who is passionate about their work or a venue that is steeped in history relative to your group's theme. Make the activity as low-key and informal as you possibly can, and make sure that it has a purpose or a hook of some kind to get your event off to a flying start.
Get out and About
Perhaps you can stage some of your breakout activities in the local community rather than at the hotel or conference center. Certainly, this may be more challenging to organize as you may have to arrange transportation and be creative with your schedule. But it will allow your attendees to see a lot more of the charm and character associated with the host town or city, and this can, in turn, make them more relaxed and open.
Try and weave some nature into the picture too. If the type of group allows and the weather plays ball, stage part of your event in an outdoor, rural spot.
Hit Two Targets
Event planners must always focus on the deliverable and make sure that they hit the target. If the conference is meant to teach people a new skill, or an exhibition is meant to sell people on a particular product or service, then this is the priority. However, a planner should also spend at least an equal amount of time to cultivate a sense of community in place. They should do whatever they can to bring people out of their shells at the very earliest opportunity and make them feel that they have made a good choice. These people will want to justify their attendance, and if you can include something unexpected and entirely outside the typical event deliverable, you will be making a difference.
Focus on Safety, Of Course
Safety is paramount today and more so than it ever was before. You always need to pay attention to cleanliness, social space, transportation methods and venue selection with this in mind. Yet if you can create a unique and safe sense of place for all your attendees, they'll feel as if you care. They'll enjoy a unique experience and something that they may not have been expecting. Before you know it, they'll be raving about your style of presentation and eager to come back for more.
Get Help When You Need It
Event planning today is more complex than ever, and to help you do a job, you need to work with partners who truly care. This is why you should talk with eShow, an organization dedicated to support.
eShow helps to simplify your work by bringing many aspects under one umbrella. If you engage, you can take advantage of a comprehensive event management ecosystem of products. And remember, eShow will be there, wherever you need them. They can help you with your live, hybrid or virtual event – and will tell you what products could work best as you craft your new "sense of place".
https://goeshow.com/wp-content/uploads/2022/04/Blog-Resized-23.02.2022-1.jpg
462
700
Lynsey Riffle
/wp-content/uploads/2021/05/eShow_logo2-300x109.png
Lynsey Riffle
2022-02-22 10:56:00
2022-05-11 10:17:47
Creating a Sense of Place and Inclusion in a Post-COVID World