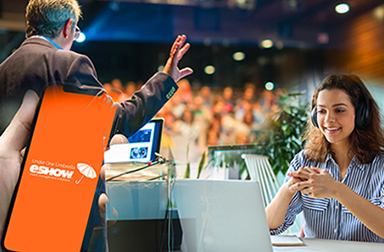 Once you've determined the purpose, audience, and budget for your event, you'll need to select vendors to help carry out your vision. Even if you're a top-notch event manager, you can't go at it alone. If you envision a wildly successful event, you'll need to choose exceptional vendors. Employing vendors that are anything less than exceptional could result in a less than optimal experience for attendees.


Depending on the nature of your event, your roster of vendors might include the following:
Caterer | Bartender – Food, beverages
Decorator – Venue decoration
Florist – Provide centerpieces, etc.
Graphic Artist – Design event signage, invitations
Photographer | Videographer – document the event
Performers – Provide entertainment
Transportation | Parking services – Drive and park vehicles
As you're searching for vendors, solicit referrals from colleagues and make a shortlist of those that come highly recommended. When contacting those vendors, obtain and record the following information (at least).
Vendor name and contact information
Service | Product
Prices | Discounts
Lead times required
Payment | Refund policy
Licenses | Permits | Insurance (where applicable)
If and when you decide to move forward with a particular vendor, this information will become part of your vendor management system.
Your vendor management system can save you a great deal of time when planning future events because you'll have everything you need right at your fingertips. The more information you can obtain from the vendor, the better. Letters of reference, samples, portfolios, and observations from the vendor's work at another event can give you more confidence in who you ultimately hire.
Once you've assembled your team of ace vendors, effective and efficient vendor management is essential to ensure that they meet your expectations and those of your attendees. The following tips will help you stay on top of the vendor management aspect of planning your event.
1. Write Down Your Expectations
Even if you provide verbal instructions to your vendors, it's also important to provide written documentation with clear expectations. The documentation doesn't have to be complicated; a simple list of services/products to be provided will suffice. If you prefer more detail, you can create a spec sheet with explicit descriptions of everything the vendor has agreed to provide.
2. Have a Contract for Each Vendor
Your written documentation for each vendor can live in the form of a contract that outlines the terms of the agreement. The contract is a legally binding work order with specifics about what you expect from the vendor and what recourse you'll take if they don't deliver on the contract. By signing and dating the contract, you and the vendor agree to the terms that lie within. Those terms should include the following:
A clear description of services, equipment, and products to be provided
Costs and payment terms
Delivery date and time
Proof of insurance, licensing, bonding (where applicable)
Vendor requirements (access to water, electricity, etc.)
3. Maintain Open Lines of Communication
Staying in close contact with your vendors is an important aspect of effective vendor management. During the hiring process, establish a method of communication that will be used to relay progress updates or changes.
While exceptional vendors shouldn't need to be reminded to deliver as promised, having a strong communication strategy in place will give you peace of mind. Vendor management software, such as eShow, can help you efficiently manage and streamline communication with your vendors.
4. Reiterate Delivery Times Throughout Planning Stage
Timing is essential to an event's success. Exact delivery dates and times should be established at the beginning of your vendor arrangement. It's also helpful to ask vendors to re-commit to those times throughout the event planning stage to ensure they know when you expect delivery. You won't want to leave that to chance.
5. Check Delivered Items for Accuracy
Whether your vendor hand-delivers items or uses a courier service, check each order for accuracy and quality. You don't want to find out that your order is incomplete or damaged after they've left. Instead, carefully inspect (or designate someone to inspect) all items in the order. Notify the vendor immediately if the delivered order deviates from what's stated in the contract.
6. Be Good to Your Vendors
The adage "good help is hard to find" can apply to vendor selection. If you have vendors that are performing at or above your expectations, treat them well. Vendors expect a bit of negotiation, but don't ask them for freebies or discounts to the point where they can't make a decent profit. Doing so might cause them to turn down your future service requests.
Vendor Management Made Easy With eShow.
Effective and efficient vendor management can take your events from so-so to legendary. To streamline this function, follow the lead of event managers who take advantage of technology to optimize your outcome. In Bizzabo's 2020 Event Marketing Report (close to 500 mid-to-senior level marketers from high-caliber organizations like Forbes, SAP, and Gartner were surveyed), marketers were found to be overwhelmingly in favor of event software:
92% of marketers feel event software makes it easier to achieve desired outcomes.
80% of marketers who currently use event software have no trouble proving return on investment (ROI).
89% of marketers who use event software feel that they save time when planning events — roughly 200 hours per year. Additionally, 20% of marketers reported saving 360 or more hours per year with event technology.
Armed with eShow's tools and web-based solutions, you, too, can easily and efficiently handle vendor management tasks. Our tools can be customized to your needs and budget, help you communicate with vendors, maintain a vendor database, and stay on budget.
eShow goes beyond vendor management and provides solutions for all aspects of your event, from the planning stage to the actual event date. We can provide everything you need for a successful event, whether it's in-person, virtual, or hybrid.
https://goeshow.com/wp-content/uploads/2021/09/How-To-Manage-Your-Event-Vendors-More-Efficiently-Featured-Image.jpg
252
384
regienald.paras@goeshow.com
/wp-content/uploads/2021/05/eShow_logo2-300x109.png
regienald.paras@goeshow.com
2021-09-10 05:21:37
2022-05-04 15:58:57
How To Manage Your Event Vendors More Efficiently